Over 17 Years of History
We employ progressive design and machining techniques using CNC equipment and CAD design. We also maintain emphasis on continuous improvement and education while striving to produce premium quality products at very competitive prices.
All Points Tool & Manufacturing Inc. was established in December 2000, is a family owned and operated corporation. Michael Senetar, President of the company and one of the original founders, holds a BS degree from Indiana State University with over 43 years of experience in manufacturing. His knowledge is vast with experience in machining, tool & die, quality management, raw material applications of metals and plastics, as well as the building and design of special machines. While Michael provides technical assistance to the company his daughter, Krisha Senetar, BA from Indiana University, handles the day-to-day operations of the facility. Michaels son, Michael J Senetar III, holds a BSME degree from Valparaiso University and is called on to assist on special projects.
It is the belief at All Points Tool & Mfg. that a good reputation is paramount to success. The company does not employ a full-time sales force but has been able to grow and service our customers by keeping low overhead costs and producing quality parts. All Points Tool & Mfg. encourages new customers to visit the facility and see for themselves what makes us different. We are conveniently located just west of the crossroads of route 30 & 31 just north of the new Love's gas station in Plymouth Indiana.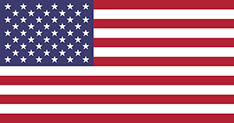 APT&M takes pride in being an American owned and privately held company. All of our services are based on the values, culture, national pride and work ethic that have made this country so great.
Our decisions are based on needs and best interests of our customers and not necessarily those of stock holders. Our business model was created based on today's customer needs and not those of the perpetually fluctuating stock market.